WILLIAM E. SMITH, Ph.D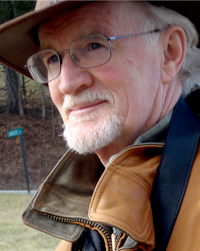 William E. Smith is an innovative thinker and practitioner in the field of leadership, organization and social development. He has created and implemented new approaches to organization for multinational corporations, for governments, the World Bank and the United Nations in many parts of the world.
While working for British Airways, he made Rome the best performing of all the airline's stations in less than six months. Not knowing how this came about he moved to the United States in search of insights into high performance in organizations
He worked with the overseas subsidiaries of multinational companies as an internal leadership and organization development specialist to help them meet their growth and development goals.
While pursuing his PhD at the Wharton Graduate School of Business, The World Bank requested him to apply his thinking to the design of the organization and management of large-scale complex projects.
Since then, he has been perfecting the implementation of these concepts, (known as the AIC process - appreciation, influence and control) through application in all major cultures and at every level of the organizational hierarchy, from village development to the design of national and global systems for development.
Over the last seven years his has been applying the concepts to the development of leaders capable of implementing such approaches and has been adapting them for teaching in a University setting, the Organizational Sciences Program, of George Washington University.
He has found a way to reduce what is known about whole systems thinking, power relationships, leadership and organizing processes into their very simple, practical and powerful essentials. He and his colleagues have found effective and dramatic ways to organize large groups of people that, in a short period of time, can draw out the best of the human spirit and create the conditions for committed action.
The origin, development and implications of his new theory and practice of organization are recounted in his recently published book. "The Creative Power: Transforming Ourselves, Our Organizations and our World (Dec. 2009)"
ODII ORGANIZING FOR DEVELOPMENT LLC • RICHMOND, VA •• WESMITH@ODII.COM • © 2015 WILLIAM SMITH, PHD • ALL RIGHTS RESERVED.