What is creative power?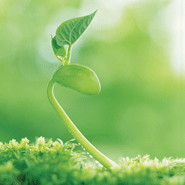 We are at a major cross-roads in our understanding and use of power in our organizations, communities and governments. We have transcended the limits of a pure control view of power (power over), and have learned to use influence (power with). However we continue to use the evolved power of influence for control purposes. This has led to the kind of undue influence that produces distortion of information, abusive power relationships and corruption that is at the root of many of the problems we face.
There is an emerging awareness of a new level of 'power to' that is able to transcend control and influence. In "The Creative Power" we call call this power "appreciation" . The book traces the roots of "power over" (control), 'power with', (influence), and 'power to' (appreciation). We demonstrate that when we use influence power equally for control and appreciative ends we create the capacity to transcend our differences and release the full potential of our capacity to achieve our highest levels of purpose.
"The Creative Power" translates this understanding and model into a transformative, strategic organizing process that can be used at any level, individual leader, organization or community. The organizing process produced has self-learning and self-replicating properties built in, so it easily improves and replicates itself within an organization or commuity.
ODII ORGANIZING FOR DEVELOPMENT LLC • RICHMOND, VA •• WESMITH@ODII.COM • © 2015 WILLIAM SMITH, PHD • ALL RIGHTS RESERVED.